The 5 best places to eat on The Pimlico Road and the streets surrounding it must be the following:
Daylesford – not only do they have a wonderfully fresh menu with heathy daily specials and the odd celebrity sitting on the next table over, but being so close to Timothy Langston Fine Art and Antiques, we like to pay them a visit several times a day to stock up on healthy snacks, delicious coffees and the occasional fresh produce dinner on the way home.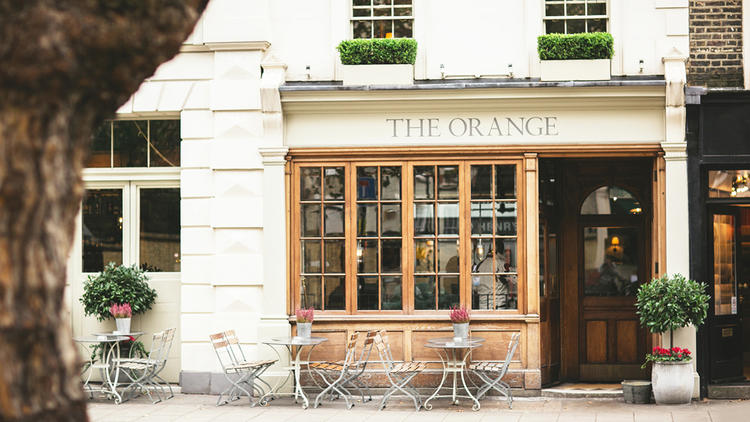 The Orange – across the road from the gallery, The Orange is serving pizzas along with inspired traditional pub food. On a Friday night, the pavement is crowded with Londoners meeting for after-work-drinks – bringing a jolly and relaxed atmosphere to the street.
Baker and Spice – within comfortable walking distance to our gallery, you will find Baker and Spice. A wonderful place to sit outside and enjoy a cup of coffee and a pastry of your choice or something more hearty from their vast selection of savoury salads, snacks and meals.
Boisdale – After a long day's work, we sometimes enjoy a bit of haggis, Scottish rarebit or Aberdeen rib-eye washed down with a fragrant glass of wine and some live jazz at Boisdale. This homely Scottish restaurant (complete with a whisky bar and cigar terrace) offers great food, lively atmosphere and ever changing events.
La Poule au Pot – A Belgravia institution, La Poule au Pot attracts people for lunch and dinner alike. A stone's throw from Timothy Langston Fine Art and Antiques, the restaurant offers delicious French cuisine in a romantic and rustic ambiance.
Whatever the occasion and wherever you chose to dine in the end, do pay us a visit and delve into the world of Art and Antiques to whet your appetite!