Nothing starts the New Year quite like the resolution to beautify one's home and what better way to get inspired than visiting The Decorative Antiques & Textiles Fair, Battersea Park.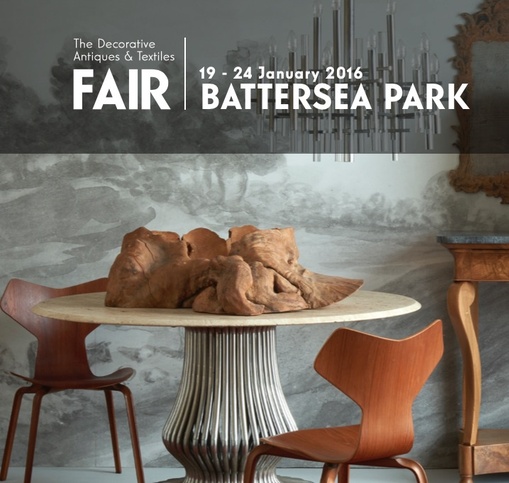 Established in 1985, the fair is held three times a year. Many private collectors and interior decorators consider it a great opportunity to pick up a variety of items at once and some travel great distances to attend.
Timothy Langston Fine Art & Antiques have exhibited at this fair for many years and take great pleasure in seeing many existing clients, both from the UK and abroad. We also love to help new clients in their search for the right object for their interior.
Ever year, we spend time sourcing "Star Pieces" especially for the event to showcase our range of fine art, antiques and objects. This year a good example is this very fine late 19th century walnut commode in the Directoire Manner with what is called a 'gris St Anne' marble top.
Also on display is beautiful pair of mid-20th century cold painted cast iron three-tier etageres, the frames like bamboo shoots and supported by glass shelves.
And amongst a variety of Prints, Paintings and other Objects we have a fabulous pair of mid-19th century Samson Imari porcelain jars, the lids with gilded knobs and decorated with floral scenes.
I hope this has given you some insight into our stand. If you have not already visited us at the fair, do make some time this weekend and see what else we have to offer. The extraordinary wealth of choice at the fair is a joy to behold. 
Timothy Langston Fine Art & Antiques are conveniently located at Stand 100.